A QR Code (Quick Response Code) -- also referred to by Modular Merchant staff as "square barcode thingy" -- is a barcode that is scannable by devices with a QR scanner (such as smartphones).

QR Codes have a variety of uses, but in the Modular Merchant cart, there are two items that QR Codes are available for.
More information on QR Codes can be found throughout the Internet.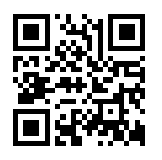 QR Code for the
Modular Merchant
home page