The Search Store-Generated Emails page, is used to locate different email templates generated by the store for different situations. There are system automated emails for Order Receipts, Declined Orders, Gift Certificate Notification and more! To get to the Search Store-Generated Emails page, go to [Design > Email Messages].

Our current list of automated emails is as displayed below: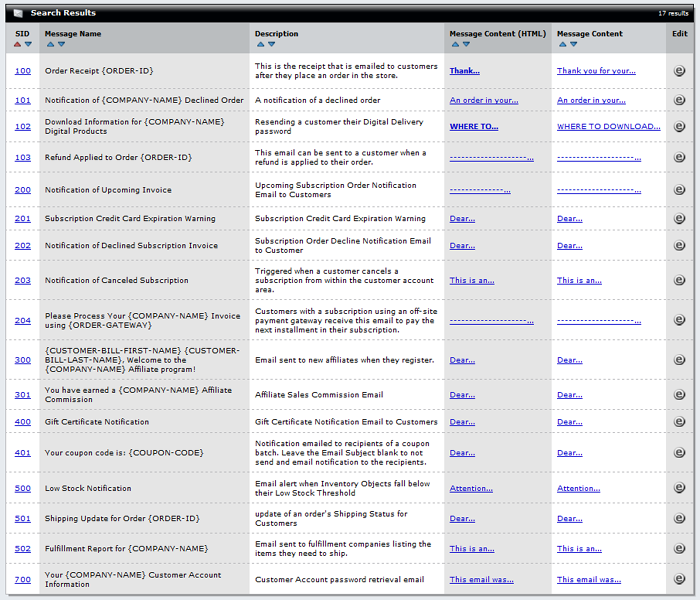 Clicking on any of the SID numbers or the "e" links for a specific Store-Generated Email Message, will open the email message up in the Store-Generated Email Message Editor.